Upcoming Events
TBD
Previous Events
November 9, 2023  |  12:30PM MT  |  Virtual Gratitude Celebration
---
 New Mexico Group
September 28, 2023 | 8:30 - 9:30 MT
NMHA Annual Meeting
Sandia Resort & Casino, Conference Center
30 Rainbow Rd. NE
Albuquerque, NM 87113
The New Mexico section of the SW WCSI-RCC will be in person at Sandia Resort on September 28, 2023 at 08:30 (MST) as a part of the New Mexico Hospital Association Annual meeting. Registration for the WCSI-RCC NM event is free, in order to accommodate all attendees, please click to register below unless you are a registered attendee at the annual meeting.
For any questions about the upcoming event in New Mexico or how you can participate please contact:
Penny Beattie — p.beattie@hotmail.com
Limited availability. Registration required.
---
---
Arizona Group
August 9, 2023 | 2:30PM MT | Virtual
Hosted by WCSI, Noelle Trinder and WCSI Faculty Associate, Marialena Murphy
Bring your favorite coffee or tea for this virtual gathering!
---
---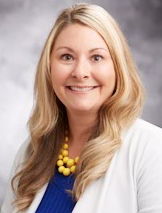 Dr. Noelle Trinder, DNP, RN, is the Senior Director of Healthcare Careers at Banner Health. The corporate team she leads oversees Nursing and non-Nursing academic partner strategy, workforce development solutions and innovation, K-12 strategy, international talent recruitment, tuition, grants, and scholarships, and the New Graduate RN hiring and leadership for Banner Health, which spans six states. The Banner Health New Graduate RN Residency program is the world's largest New Graduate Residency with ANCC accreditation, with the highest distinction. Her love and passion center on helping all students ease the transition from academia to practice and creating accessibility to education. She speaks locally, nationally, and internationally on this subject.
Dr. Trinder has been a Registered Nurse for twenty years, with twelve of those in Nursing Leadership and a focus on onboarding and professional development. During the COVID-19 pandemic, Dr. Trinder renewed her Progressive Care competency, worked at the bedside, and also served as the interim Chief Nursing Officer at Banner Estrella Medical Center.
She has previously served on the AZ State Board of Nursing: Scope of Practice Committee and as the Nursing Public member of the American Society of Health Systems Pharmacists. She currently is an executive board member of the Maricopa County Workforce Development Board. She is a member of the Larimar and Weld Counties' Northern Colorado Nursing Industry-Education Consortium, AZNA: Political Action Committee, and one of the Nurse leaders of the Dr. Jean Watson Caring Institute Southwest Consortia. She serves on multiple state and national academic advisory committees, including the Academic Advisory Board for the Ph.D. in Clinical Research program for the University of Jamestown.
Dr. Trinder has lived in Arizona for 23 years, is married to her high school sweetheart, and they have two teenage children.
---
Marialena Murphy, MSN, MHA, RN, CNOR, NEA-BC is a leader, nurse, and teacher with over 32 years of diverse clinical and leadership experience. She has held operational leadership and nurse executive roles in a variety of healthcare settings and currently is the Chief Nursing Officer at Mayo Clinic in Arizona and responsible for the leadership of 4,360 patient care staff in the Department of Nursing.
Marialena received her Master of Science in Nursing from Grand Canyon University in Phoenix, AZ and her Master of Science in Health Administration from St. Francis University in Joliet, IL. She is certified as a nurse in the operating room (CNOR) and has received board certification as a nurse executive-advanced (NEA-BC). In addition to her leadership roles, Marialena concurrently completed the Watson Caring Science Institute (WCSI) Caritas Coach Educational Program and became a WCSI Faculty Associate and HeartMath® Master Trainer in 2009. She has worked as a Faculty Coach for Capstone Leadership Solutions and is drawn to mentor and develop new leaders. Her work has led to poster and podium presentations, ongoing teaching workshops and leader mentoring.
Marialena's education and experience has provided her with opportunities to develop and refine her communication, interpersonal style, project management, problem-solving and strategic partnership skills to deliver and improves staff work environments and patient care by implementing caring science principles.
Marialena is a board member of the Arizona Organization of Nurse Leaders (AzONL), is a member of the American Nurses Association (ANA), the American Organization of Nurse Executives (AONE), and the American College of Healthcare Executives (ACHE). She sits on the Chief Nurse Executive Advisory Board at the Edson College of Nursing at ASU and was a participant on the AANC's Thought Leader Assembly in 2020.
Marialena has a wide variety of personal interests that include gardening, cooking, raising honeybees and chickens, horse-back riding, DIY home improvement, hiking, and spending time with her family, especially her exceptionally adorable grandchildren.